University School provides a learning environment like none other in the Lowcountry, combining rigorous academics with an intensive focus on experiential learning. Our customized, hands-on approach to learning fosters excellence in our students. We know that experiencing the world beyond our classroom walls creates students who are better prepared to be thoughtful, engaged citizens in the future.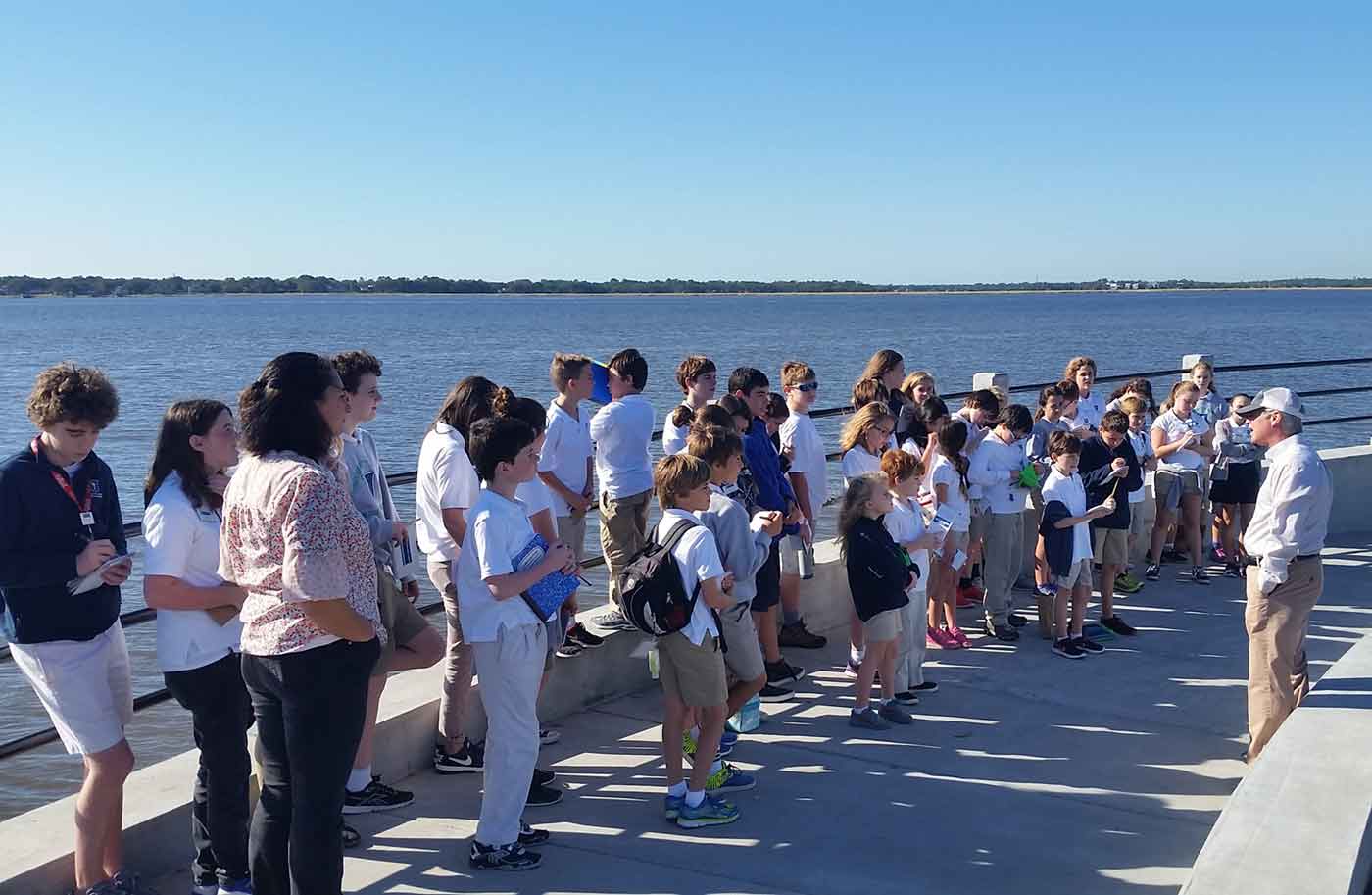 Through our hallmark Learning Outside the Classroom (LOTC) program, we make the Lowcountry our classroom. Students spend one day per week away from campus having experiences that challenge and inspire them. This entails over 30 field trips per year.
As a small independent school, we have the flexibility to explore a variety of topics, participate in one-of-a-kind experiences, and engage in thought-provoking activities.
Here are some of the activities and areas of exploration that set us apart:
Service to the Community
University School has participated in the Trident United Way's Day of Caring since 2009, and typically contributes over 500 hours of service at 10-12 nonprofits and public schools across the Tricounty area. USL students also participate in random acts of service throughout the year-car washes, hosting visitors for our shows and speakers, cleaning up our campus, and much more.
Arts
University School regularly hosts cultural performance groups and shares these events with the greater community. Several of our Learning Outside the Classroom experiences are also arts-focused, giving students the chance to experience everything from live theatre to instrumental performances to art museums. We also encourage you to learn more about the art classes that are part of our curriculum.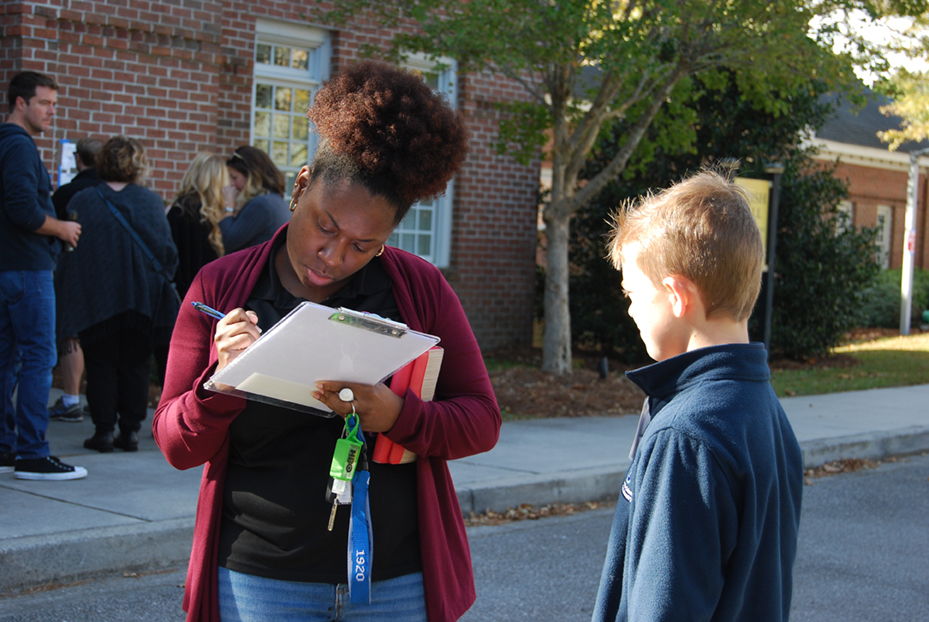 Citizenship & Government
In order to be better informed citizens of our community and the world, University School students are very involved in annual election cycles. We interact with candidates, research different political parties, and explore issues of governance and civics. USL students also conduct exit polls across the Lowcountry and then make informed predictions based on their results. Click here to read more about Exit Polling and results from previous years!
Faith Exploration
In order to prepare to be better informed citizens of the community and the world, University School students learn first hand about faiths by going to 2-3 houses of worship each year to explore and talk to adherents of that religion.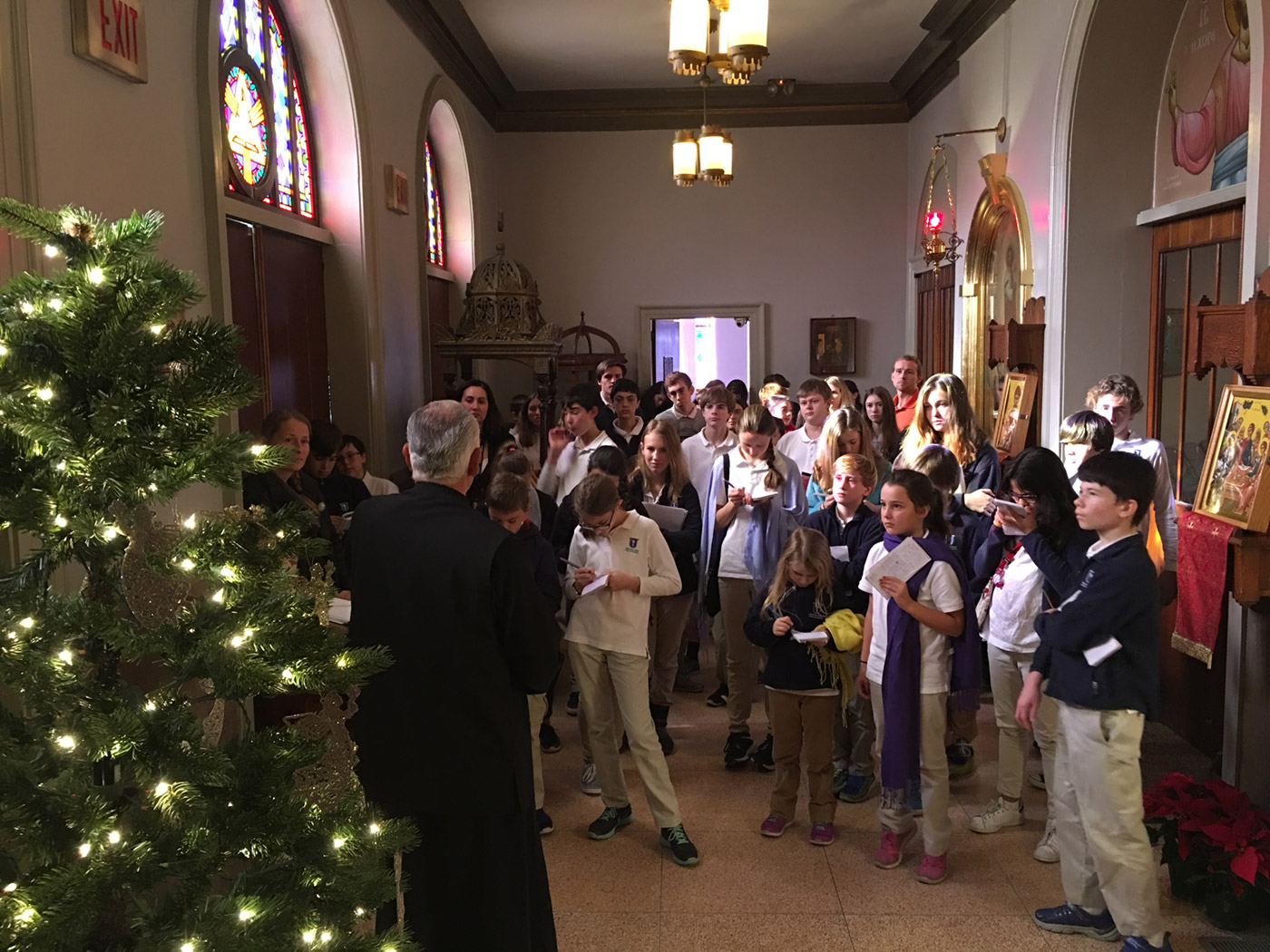 Military
Engaging with military members allows our school and our students to show appreciation for their service to our country, as well as to learn firsthand about their role in protecting us. We endeavor to visit at least one military installation, museum, or national park/monument each year.