Learning Outside the Classroom (LOTC)
Learning Outside the Classroom (LOTC) is a hallmark of the University School experience. We believe the Lowcountry is our classroom, and students in every grade spend one day per week away from campus having experiences that challenge and inspire them. This entails over 30 field trips per year to experience everything from live theatre to landfills and plantations to museums.
In addition, we welcome many guest speakers and performers to our campus throughout the year. We enjoy hearing from elected officials and candidates, as well as members of our community with unique stories to share, and the performances range from science-based action to dance. Download our 2019-2020 Cultural Events schedule!
Want to read more about how a year full of hands-on learning opportunities inspires our students? Visit our Year-in-Review page to see highlights from each academic year, or keep scrolling for links to LOTC Reflections written by our students.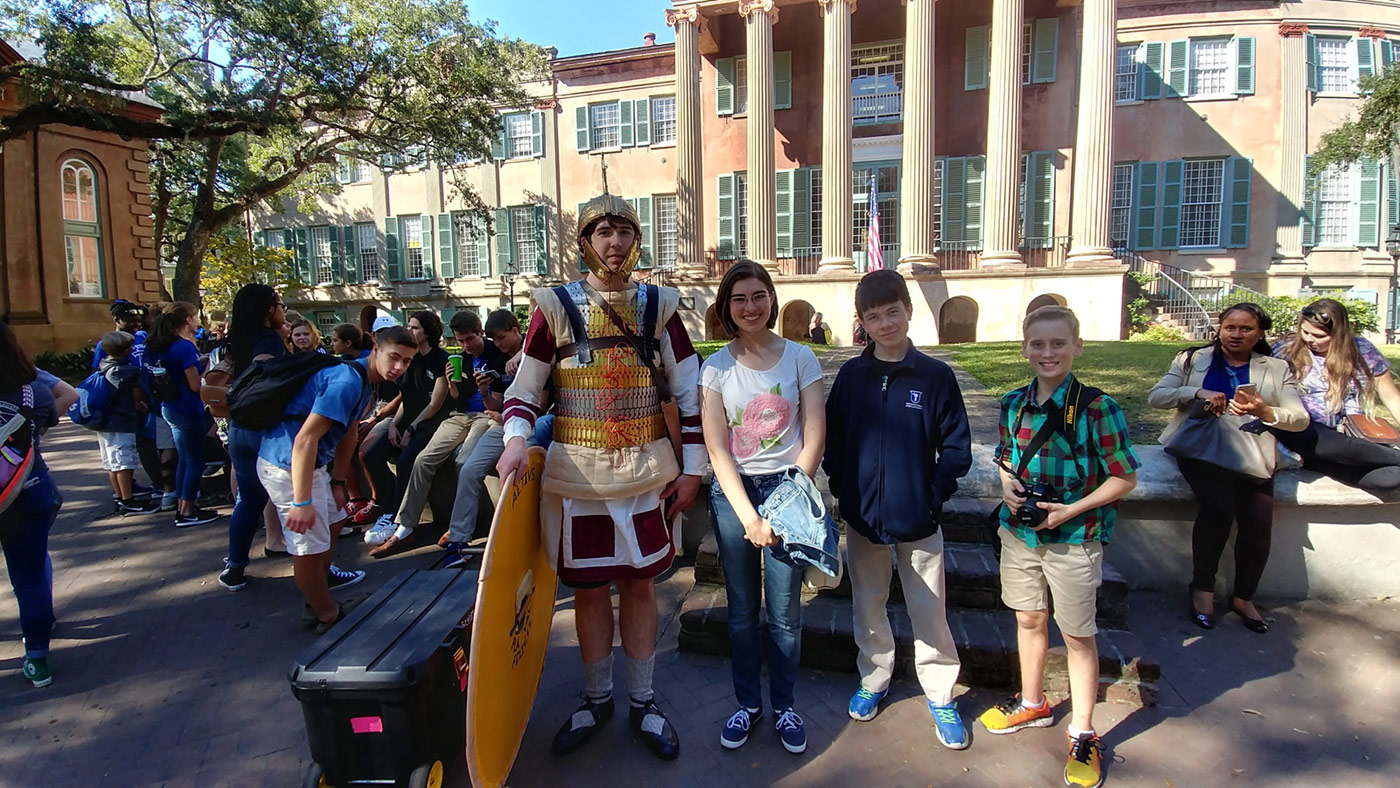 In December, with Hampton Park as our home base, we learned more about the Park, explored The Citadel, discovered more about Denmark Vesey, enjoyed socializing, and had fun with PE and field activities. Watch Video.